Dine In, Dinner, Lunch, Pickup and Delivery
10% Off For Pickup
Orders By PHONE
Delivery: Minimum Order $45 before tax and within 4 KM, or via DoorDash for remote area.

Pickup: 10% Off ($30 before Tax) for Pickup Orders by Phone only, not applicable for Specials.


Wo's Chinese Restaurant was founded and run by a professional and proficient Chinese Chef with his diligent team , who dedicate themselves to the typical cooking techniques. Wo's authentic Chinese Cuisines, noodles, vermicelli, congee, etc fit for daily brunch, lunch and dinner, inspired by China's long history of traditional culture.

Wo's innovative menu high-lights the genuine spirit of decent Chinese cuisines. We prepare recipes with fresh ingredients to your satisfaction!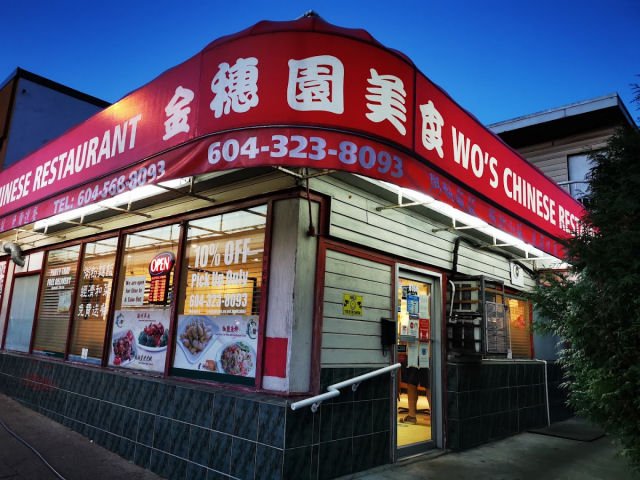 Perfect Venue For Gathering
With the delicious cuisines, customers can enjoy sharing the fun with friends and family.
餐單 Main Menu
Tasty Food for All Occasions
Customers can recall the taste of decent Chinese style food here.
全日特餐 Special Party
In-store Pick-up & Delivery
It's quite convenient to just order by phone for PICKUP or DELIVERY (within 4KM).
特價午餐 Lunch Special